Clay Plain Roof Tiles & Pegs
Handmade and Hand Crafted Clay Plain Roof Tiles & Pegs
We have a wide range of clay tiles on offer from British clay tiles made from locally sourced clay to imported. Our ranges extend even further from Handmade, handcrafted and machine made tiles. All the manufacturers will have the standard fittings which include ridges, valleys, bonnets and angles. Feature tiles such as Fishtail, club, bullnose, diamond, bat access and oast tiles are still available but limited to some ranges.
The aesthetics each supplier has created gives a distinctive character to each project, depending on the mix of colours and choice of manufacturing process you will see how they can be used and adapted in all designs from New Build to conservation and Heritage.
You have an option to create your own blend bespoke to you and your project, this would allow you to try and create a warm cottage feel or even a modern uniformed look for your contemporary design.
Are you trying to match in with an existing house with your extension or trying to stay within the local character, we have Kent and Sussex pegs, 11×7's with fittings to suit that replicate an old tile. The benefits of buying new rather than second hand is that you will get a manufacturer warranty where as you would receive nothing with second hands.
We have samples available on request and the chance to meet with our suppliers representatives to go over their full range.
Swaley Handmade Clay Plain Roof Tiles
We have identified the perfect texture and blend of colours to produce a handmade clay tile to fit within its local surroundings.
The aesthetics would suit both new build and the reclaim market, these are produced using locally sourced clay and are manufactured here in the UK.
Select a mix that would set a beautiful contrast depending on your projects character or modern design, if you would like to receive samples or help in choosing please contact us with any questions you may have.
Classic Range of Handmade Clay Roof Tiles
Beautifully hand made clay tiles to the finest quality and durability. The plain tile range offers a variety of design options bringing versatility and character to all types of pitched roofs.
The Heritage Classic product range consists of the following: Edwardian Blend, Victorian Blend and Georgian Blend.
Clayhall Range of Hand Crafted Clay Roof Tiles
Carefully crafted to replicate all the features of handmade clay tiles, the Clayhall hand crafted range of tiles offers an excellent alternative when budget restrictions are a concern, but without compromising quality or durability.
The Clayhall product range consists of the following: Medium Blend, Dark Blend, Red Blend, Hamlet Mix and Birchwood Mix.
The Conservation Range of Handmade Clay Roof Tiles
The Conservation Range is created by using a very fine sand. The natural warm tones in the tiles achieve an instant mellow and settled look and are perfect for vertical tiling, especially suited for villages and hamlets with olde worlde vernacular charm. They are manufactured using high quality clay, achieving high strength and durability properties, giving homeowners and contractors peace of mind for many years to come. The conservation range comes with a complete set of associated fittings, including Hog Back Ridge, Half Round Ridge, Bonnet Hips, Valley tiles and External Angles.
The Conservation product range consists of the following: Conservation Red, Conservation Weathered, Conservation Brown, Conservation Dark.
Clay Peg Tiles
Historically, each locality where peg tiles have been traditionally made and used will have its own size of tile, probably determined by the type of clay used and the incidence of loss due to firing. These tiles were made at local brick and tile yards, often on country estates.
Some consistency of size can be identified:
Kent peg tiles are usually 9.5 inches (240mm)in length.
Sussex peg tiles are more likely to be 10 inches (250mm) in length.
Others, in Surrey for instance, were 11 inches long but could be as long as 11.5 inches (290mm). Around York, peg tiles can be as large as 12 inches x 8 inches (300mm x 200mm). Peg tiles in various sizes will also be found in Cambridgeshire and East Anglia and in parts of Lincolnshire, Yorkshire, Dorset and the southern counties.
Ornamental tiles available on request.
SAMPLES AVAILABLE ON REQUEST
Handmade Clay Plain Tiles
Using fine, rich British clay, each Hanbury tile is crafted to the highest standards. Its individuality, warmth and character re-creates the heritage and traditional appearance of bygone years.
Available in a variety of shades and blends, the Hanbury range is ideal for new build, renovation or restoration projects.
Ornamental tiles, club, bullnose, diamond and fishtail available, 11×7, Hogs back & Half Round Ridge, Bat access Tiles, Angles, vented ridge, baby ridge, valleys and bonnets.
SAMPLES AVAILABLE ON REQUEST.
Handmade Clay Peg Tiles
25 years' experience of peg tile making, Spicer peg tiles and fittings are handmade to the highest quality, using traditional techniques to create the "original" Kent peg look.
Spicer tiles are ideal for new build properties as well as blending in with original peg tiles for renovation on older buildings. In addition to peg, eave and gable tiles, ornamental tiles and tapered oast tiles are also produced to create a roof that is a "little bit special".
Available in two textures – Antique and Smooth, with a variety of colour options.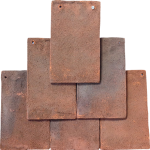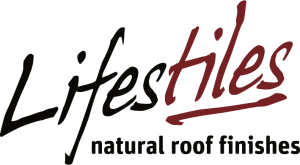 Handmade Clay Plain Tiles
Many prestigious projects over the years including projects for Oxford and Cambridge Universities, English Heritage, Royal Residencies, Private Housing for Celebrities, Listed Buildings, etc.
However, much of our work involves helping with one off housing projects from large Self Builds to small extensions.
SAMPLES AVAILABLE ON REQUEST.
Hand Crafted Clay Plain Tiles
SAMPLES AVAILABLE ON REQUEST.

Sandtoft Goxhill Handmade Clay Plain Tiles
One of the finest and most distinctive roof coverings available, this handmade clay plain tile gives a rich textured roofscape that will become more attractive with age.
SAMPLES AVAILABLE ON REQUEST.
Barrow Hand Crafted Clay Plain Tiles
A handcrafted, cross cambered clay plain tile with a lightly sanded finish.
SAMPLES AVAILABLE ON REQUEST.
Koramic 311 Hand Crafted Clay Plain Tiles
A handcrafted plain tile available in unique weathered colours which give a traditional rustic appearance.
SAMPLES AVAILABLE ON REQUEST.
Canterbury Handmade Clay Plain Tiles
The traditional process ensures that each tile is as unique as the hands that made it. Available in three colours with a range of traditional fittings, they are perfect for premium roofs and heritage work where only genuine handmade clay plain tiles may be specified to meet planning requirements.
A distinctive range of 4 colours that add character and have a lasting beauty improving with each passing season.
Technical Information
Size: 265 x 165mm (10.5″ x 6.5″)
Minimum Pitch: 40°
Covering Capacity: 60 tiles per m²
SAMPLES AVAILABLE ON REQUEST.
Ashdowne Handcrafted Clay Plain Tiles
The traditional handcrafted finish of the Ashdowne clay tiles ensures each and every project takes on a beauty and character all of its own. Available in 2 distinct colours, and are the ideal choice in a refurbishment project or to enhance the beauty of a new build development. You can even combine the colour range to add extra warmth and texture to your project.
SAMPLES AVAILABLE ON REQUEST.
Acme Single Camber Clay Plain Tiles
Manufactured in the heart of Staffordshire, these clay plain tiles benefit from using what's widely considered to be the strongest and most durable natural clay in the market – Staffordshire Etruria Marl. Available in 8 colours, the Acme single camber range combines the beautiful character of fired clay, with manufacturing precision that won't let you down.
SAMPLES AVAILABLE ON REQUEST.
Farmhouse Brown (Sandfaced)
Acme Double Camber Clay Plain Tiles
With a longitudinal and latitudinal camber, the unique double curve presents the designer with the opportunity to create highly textured roofscapes with accentuated light and shade. A versatile range of 7 colours, created by a mix of traditional firing techniques and modern manufacturing methods.
SAMPLES AVAILABLE ON REQUEST.
Hawkins Clay Plain Tiles
Hawkins are a brand with over 150 years of heritage and are still at the cutting edge of clay roof tile technology. The Hawkins single camber range offers unrivaled performance and versatility, thanks to an astounding 30° minimum pitch capability. Made using the most modern firing techniques, this high-quality and versatile clay plain tile also provides great value for money. A distinctive range of 5 colours that add character and have a lasting beauty improving with each passing season.
SAMPLES AVAILABLE ON REQUEST.
Free, no obligation quote, consultation and advice to help you make the right choices for your project!
Contact us to get started…